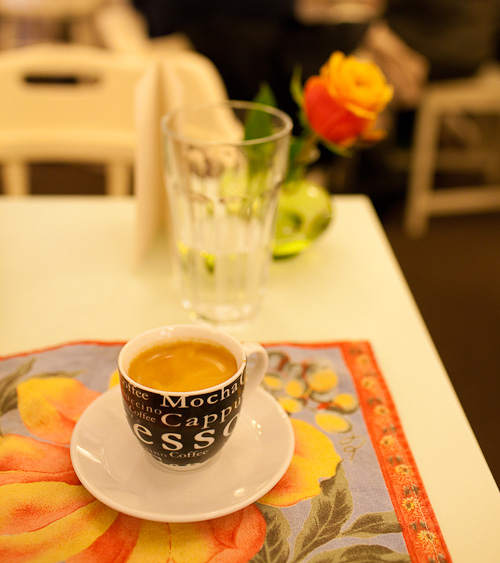 <2010-05-29 Sat> I am impressed. This a huge step from the Mokka House
that was here before. The place is a very welcoming environment, with
real roses on each table. The place exudes beauty in a way no other
coffee shop in Victoria does. It caters more to the tea crowd but the
coffee is very good. Their pastries are a bit expensive, and they also
serve deli-type food. I am going to become a regular.
This is a hard area for a coffee shop. Lots of
competition. There are at least 6 or 7 in a two blocks radio. I
would say, come and check it out, you might like it or not. The
coffee might be a notch below Habit, but good nonetheless.
Internet: no.
Verdict: Recommended.
For more information, including address visit: