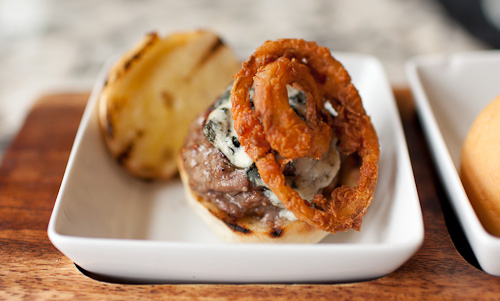 No. 108
<2010-09-16 Thu>
Like it sibling
Breve
, Venetto is located inside the Rialto hotel. It is one of those places that I frequently pass in front, thinking I should try it, but always end somewhere else. In countries like China high end hotels tend to have excellent restaurants. Unfortunately, I am prejudiced to these type of restaurants in Canada: I often find them plain and boring (e.g.
Magnolia's Prime Steakhouse
).
It is a long and narrow restaurant. The front is dominated by the bar, the back by tables. I decided to sit at the bar, a bright and beautiful area.
The bartender offered me a menu. It was dirty. Here I stop for emphasis:
Restaurant: The menu is your presentation card. It tells a lot about your business, and your kitchen. When I get a dirty menu it means that the management is sloppy and pays little attention to the small details that make for a good lunch experience. If you can't have a clean menu how do I know you can have a clean kitchen?
As I perused the soiled list, my waiter served me water with a slice of cucumber. What a revelation! Such a simple addition made my water a different experience! It was delicious. This somehow balanced my mood. Although this really highlights the quality of the bartender, not necessarily the kitchen!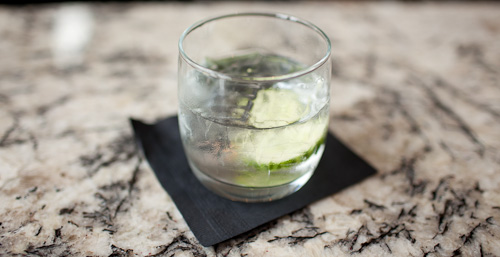 Their menu feels contrived at lunch time, with very few options I decided to order the "Sliders" (small hamburgers).
The first, blue cheese and ring onions was very good: moist inside, dominated by the flavour of the cheese.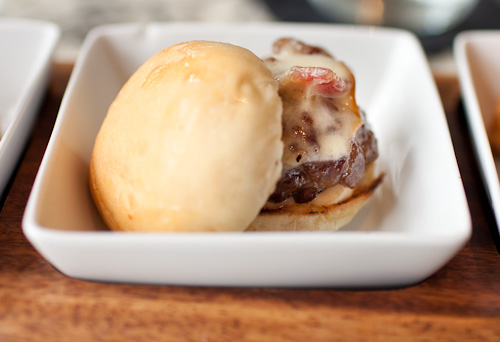 The second was less interesting, and hence forgettable.
The third cooked differently than the other two and felt drier, but it had interesting flavours. I enjoyed it.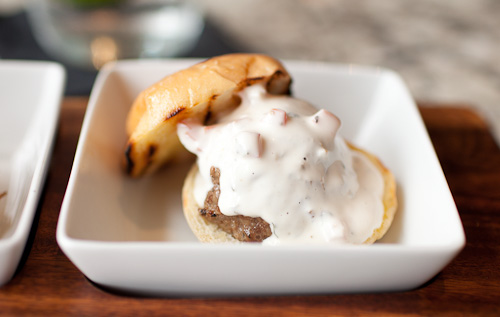 The buns felt fresh and had a good flavour too.
The sliders feel like an appettizer (and an expensive one). I think they can be raised a notch by adding a salad. Overall, a dish I would not mind eating again. In its current incarnation does not feel like I am eating lunch. And perhaps that is the biggest weakness of Veneto: it does not feel like a lunch destination, but a bar. I suspect that Veneto is a place that can elicit good and bad reviews, depending on what your expectations are.
Verdict: As a bar, my brief experience tells me it can be great. As a restaurant, it is one of those places that I would not mind coming back, but don't plan to do so.
For more information, including address, please visit: