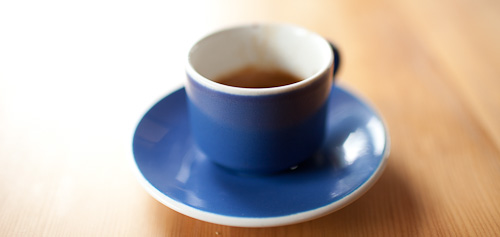 <2010-09-07 Tue>
No. 100
Coffee Review
100, several hundreds more to go.
It still amazes me how many different food establishments Victoria has. As I keep walking its streets I keep thinking: I haven't been to that one, nor that one; that one, I don't really want to visit...
The "honour" of being 100 landed in "Wild Coffee and Bistro", located in what used to be a Serious Coffee (which had to move half a block south on Broad).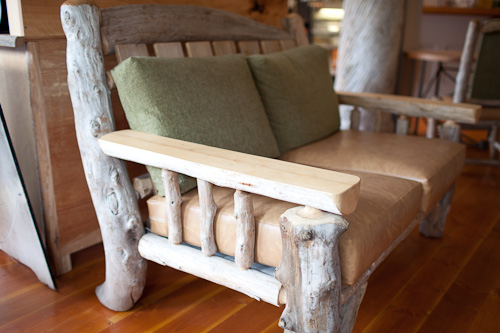 The first thing one notices when entering Wild is the decor and furniture. It wants to appear West Coast, hippie. The furniture is made of drift-wood: ugly, bulky and more important, uncomfortable.
Wild also has the distinction to be the most expensive coffee I have paid for so far: 3.08 for a double espresso. The coffee was average.
Not everything was negative. I absolutely enjoyed the music while I was there, and I enjoyed sitting by the window (floor to ceiling).
This is, however, a very competitive area area for any coffee shop. My personal preference is to go across the street to the Legacy Art Gallery (unfortunately it does not open Monday or Tuesdays, nor late).
Verdict: The coffee is not worth what they charge for.
Paid: 3.08.
For more information, including address, visit: