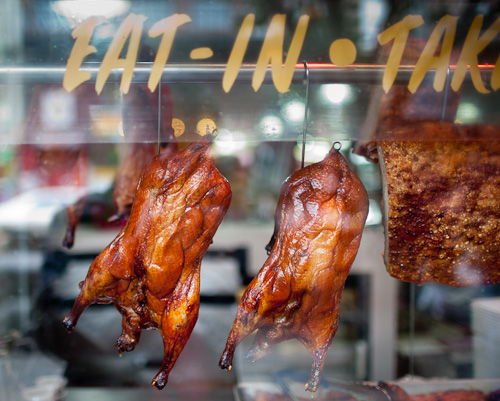 <2010-09-15 Wed>
No. 107
Once in a while, I stop by at Wah Lai Yuen and buy 1/2 a duck for take out. Duck is one of their signature dishes--the other barbecued pork--something you can see from the window. This is one of storefronts that defines China Block.
Given the size of the storefront, it is a large restaurant inside. It sits approximately 60-70 people.
I ordered the duck wonton soup. It was a combination of duck meat and wontons. and it was very good. It was flavourful, full of wontons, with many pieces of duck, and vegetables (bok choy).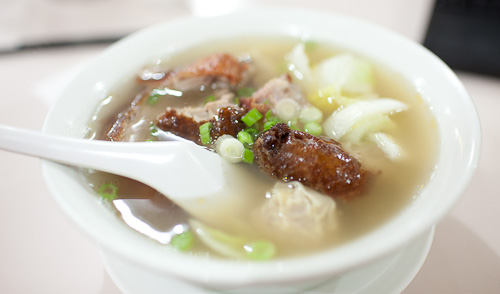 If you are picky, you might dislike the duck bones. They come with the territory and I don't mind them (for instance, I was served a piece of neck, which is primarily bone).
The service was expedite: I ordered, and in less than 5 minutes my food was in front of me. My bill appeared as I was finishing without asking. Definitely a place where you can have lunch in a pinch.
It was a pleasant surprise, and definitely a place I will come back to.
I recommend the take-out too. Once in a while I get 1/2 a duck.
Verdict: Recommended (with reservations, see above)
Paid: I didn't write it down, but it was around 10 dollars + tip.
For more information, including address, please visit: