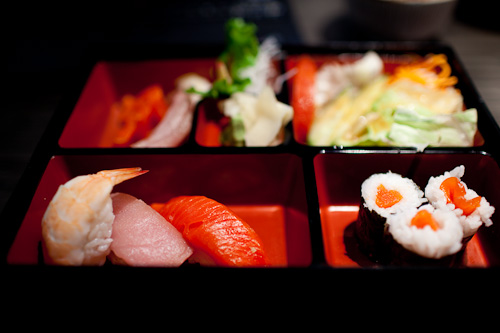 <2010-09-21 Tue>
No. 111
I was prowling for a place to eat when I saw the restaurant. I was surprised, because I could not remember it being there. (Update: it used to be on Fort St, to next Beirut)
As I entered, I was shocked: this didn't look like a typical Victoria restaurant. It had a certain "posh" feeling. First, it is a very large place, very large. The tables are sparse, with lots of space in between that is occupied by planters. The sits are leather chairs, they are very attractive. The back of the restaurant is dark, intimate, and contrast with the bright area close to the windows.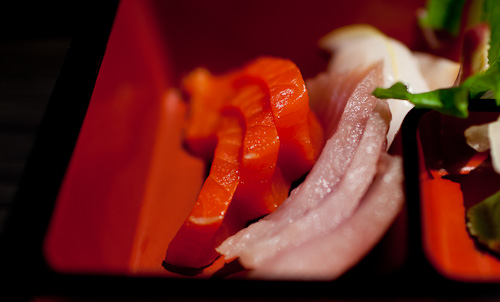 I ordered the sushi-sashimi special (the most expensive special). The soup was ok, but I was surprised when a bento arrived. First, the entry in the menu wasn't labelled as a bento, second it was small, too small--I thought--for what i was going to be charged.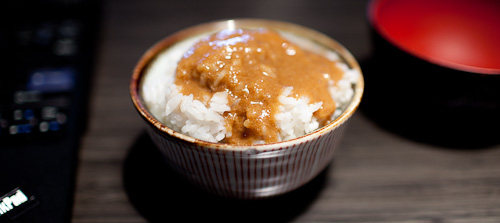 It included 2 hokkigai, 2 hotate, 3 maguro, 3 sake, all of them relatively small. In fact, as I looked more carefully, the one hokkigai was split right in the middle, to artificially increase the number of pieces.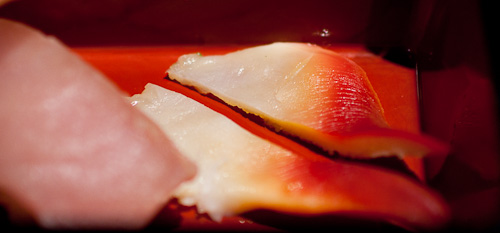 The rice was covered with gravy. I don't like it, and I wish they would ask before they do it.
The sushi and sashimi felt average, and were overpriced.
Verdict: Expensive, average food. Avoid.
Paid: 16.74 + tip
For more information, including location, please visit: