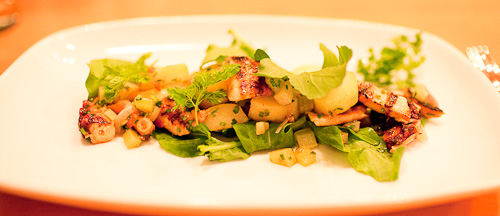 Click
here
for my first review of Ulla.
In my first visit to Ulla, my very first plate was their octopus appetizer. After the first bite, I knew I was in a special place. I wondered how they cooked it, because it was absolutely tender.
Brad Holmes
, head chef and co-owner of Ulla, shows us his kitchen and in the process explain us the simplicity of the dish (courtesy of A-News).
Thank you, Brad!
--dmg