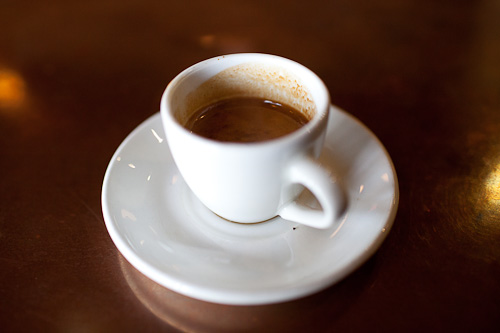 No. 90
<2010-08-27 Fri>
I like the Black Stilt. I wished it would be closer to my home (or downtown). Their coffee is very good, their space is large, bright, inviting, and has lots of different styles of sitting to match your requirement (comfy chairs, benches, tables). It feels like a place for everybody.
Furthermore, the business seems to have a social conscience, that is demonstrated all around the store (for example, that they compost and recycle as much they can and ask you to help in the sorting).
It has very good music and free Internet. It was a pleasure to be there.
Its main downside is that you really need to live or work at walking distance. It is difficult to find parking in the area for more than few minutes (unless you are willing to pay for it).
Verdict: Recommended
For more information, including address, visit: