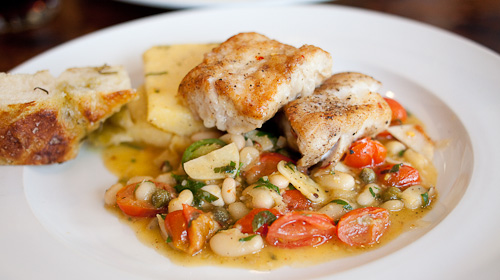 Update Nov 16, 2010: since writing this review, Zambri's has moved to a
new location.
<2010-08-11 Wed>
I recommend you first read my original review of
Zambri's.
In my last visit to Zambris, the food was not to the standards that I am used to. Furthermore, ever since I started my quest to visit every restaurant in Victoria I have been missing eating at some my regular restaurants (Zambri's is one of them).
I like eating, and I usually get excited about eating at Zambri's. My visitor, MG, is a foodie, and I felt I was putting him enough through the paces by eating at restaurants I didn't know, thus I decided for Zambris.
I ordered rockfish. It was delicious. Perfectly cooked, the smell of the food, the sauce (the kitchen at Zambri's makes delicious sauces).
Hopefully the next visit will be equally satisfying.
Paid: approx 18 + tip