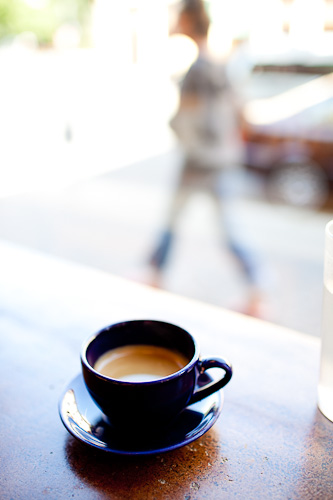 <2010-08-20 Fri>
(Coffee Review)
No. 81
Even though Willie's serves food, I don't like it. After 1:00 PM, Willie's slows down, and it becomes a better place to only come for a coffee (it is too busy in the morning and lunch time with people eating).
I don't recommend their coffee. I ranks around decent (some days better than others). If you want good coffee, go to Habit instead (on the other side of Market Square).
The main reason I come here is that I like to sit at the window, and look at the people pass by.
Verdict: I come for the view.
Paid: 2.75
For more information, including address, visit: