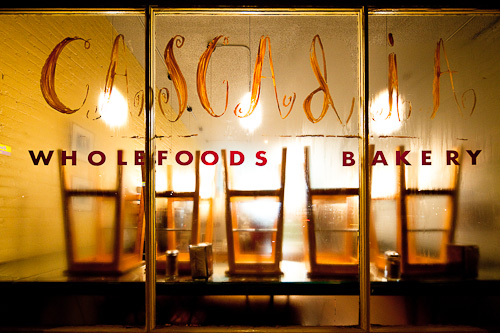 (Coffee Review)
No. 71
<2010-08-10 Tue>
Cascadia is a bakery with that also serves coffee. As a coffee shop, it is very small. It has two (or maybe there are 3) tables inside, plus a couple on the sidewalk. It also has a bench on the window, where I sat to sip my coffee.
One interesting aspect of Cascadia is that they are one of the view in town that would ask me if I wanted a long or a short espresso. I consider a espresso to be short by definition, but some places make them "long" without even asking (this is particularly true of the "push a button and the coffee comes out" places.
The coffee was ok, but nothing spectacular.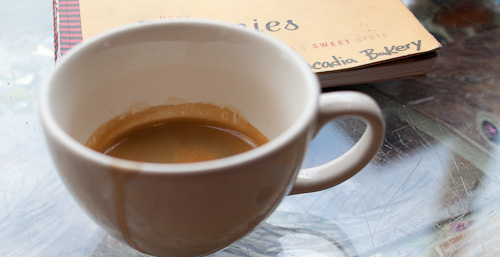 A lot of customers came for a coffee to go, and judging from the interaction with the staff, they seem to be regulars. Cascadia certainly looks like the neighbourhood bakery everybody loves to have.
The main reason you come here might not be the coffee but the bake goods, which are top notch.
A bakery that sells decent coffee. I recommend you come for bread (or pastries) and get a coffee to enjoy a small break. The smell is worth it.
Verdict: Come for the baked stuff, the coffee is decent.
For more information, including address, visit: