No. 4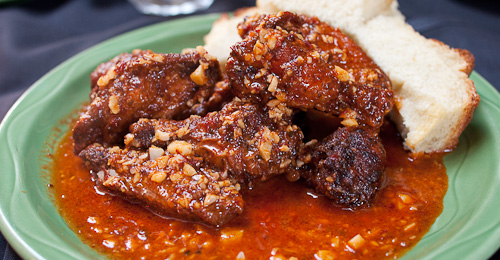 <2010-07-16 Fri> I had visited the restaurant long before in my quest, but didn't write a review. Today, I had a "business" lunch and it was the perfect opportunity for the Tapa Bar, since it is usually better enjoyed with a group of people.
We sat outside. It was a pleasant day (but a bit cold for one of our friends). The problem of the alley is that there is little sun light in it.There was construction across the street and it was very loud at times.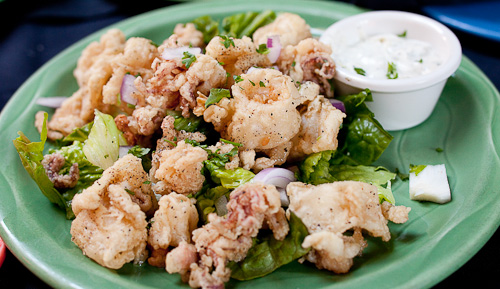 We ordered 5 plates: the pesto pizza, the eggplant, the cubanette con pollo (chicken), the calamari fritos (squid) and the pollo al chipotle (chicken wings). Food was good, but the star of the meal was the pizza (everybody agreed).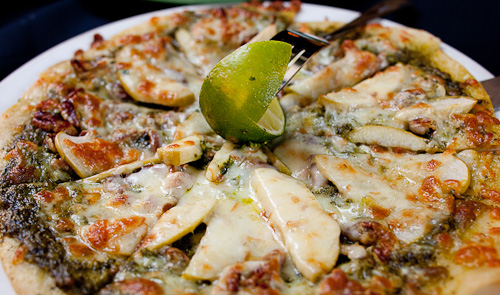 In my opinion, the pizza, my favorite dish of the tapa, is well worth the trip. It is made with apple and pecans, on a bed of cilantro pesto and comes with fresh lime you can squeeze on top (I am not a big fan of pizza in general, so take my comment with a grain of salt).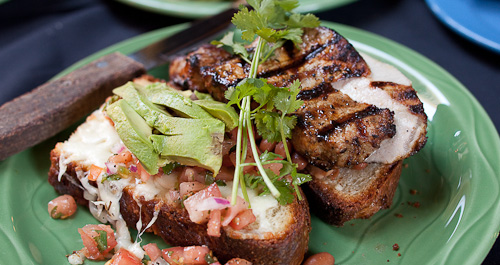 The pollo was totally covered with garlic, and too spicy for some, but it was very good for me. The squid was properly cooked, although not a lot. The eggplant was good too. The cubanelle was just ok. Everybody was fully satisfied with the amount of food we ate.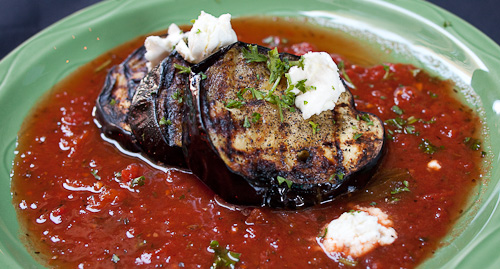 The Tapa is a good destination. I might be pricey if you are alone, but if you are in a group, and you share, it is very affordable. Furthermore, their prices are the same all day long and are open most of the day and almost into midnight.
Sharing food is also very social. It promotes conviviality. I like it.
Verdict: a very good meal, at a very affordable price. Great destination for groups of people.
Paid: 14.56 per person + tip
Postscript: On <2010-05-29 Sat> I ordered a pesto pizza to go. It was as delicious as usual.
For more information, visit: